Dragon Egg - Black
DE002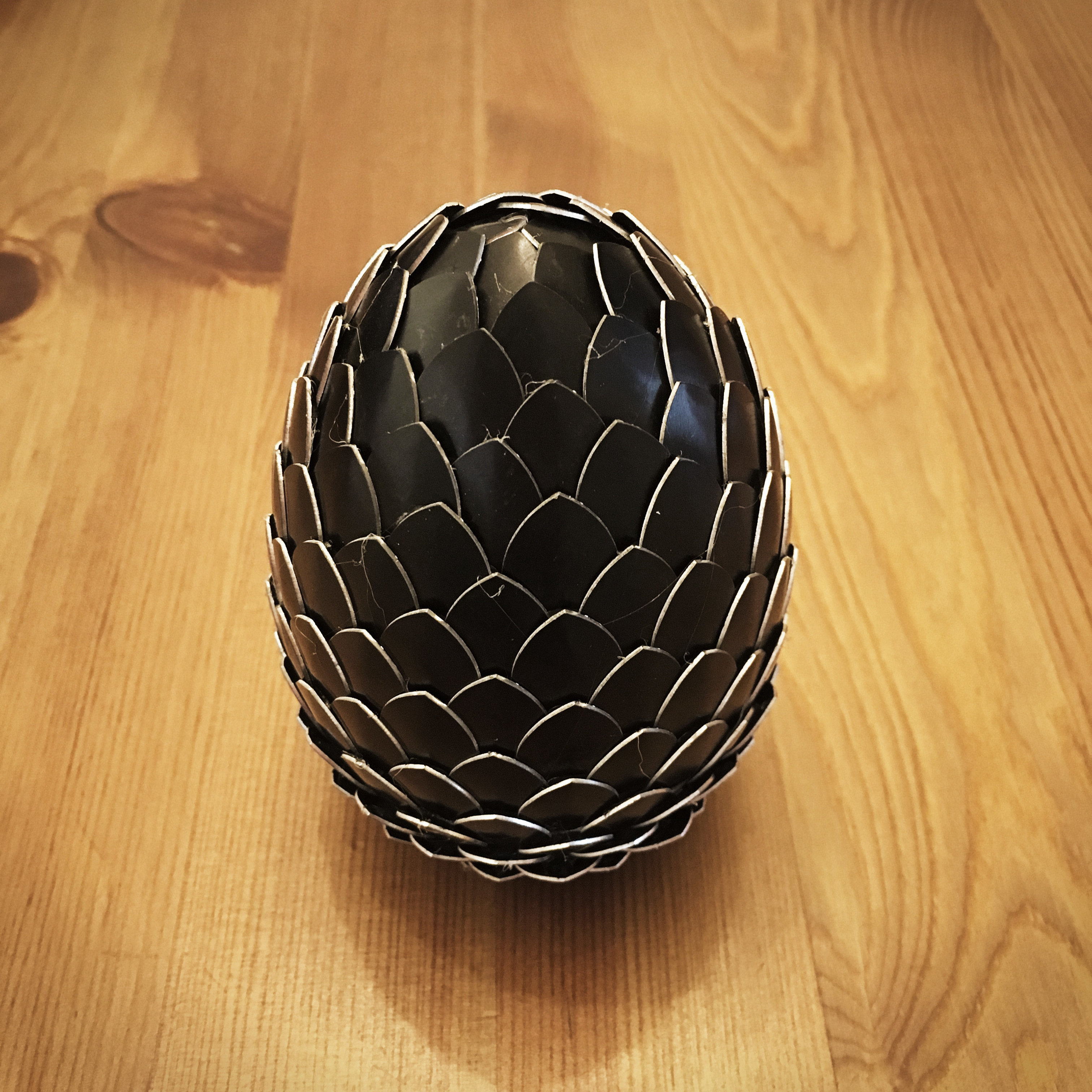 Enjoy your very own hand crafted Dragon Egg!
Each egg is made with a foam core and 180 individual aluminum scales. Measures approx 4.5″ tall by 3″ wide and includes a round base for the egg to rest on.
Perfect for cosplay, SCA, conventions, or Renaissance fairs!
If you would like additional colors, please let us know which colors you would like added to the egg. The available colors for aluminum scales are black, blue, brown, ivory, silver, green, orange, pink, purple, red, and gunmetal. Medium grey galvanized steel and various shades of darker steel scales are also available.
Please allow extra time for these custom orders.