A Menagerie of Geekery - An unofficial coloring book
CB001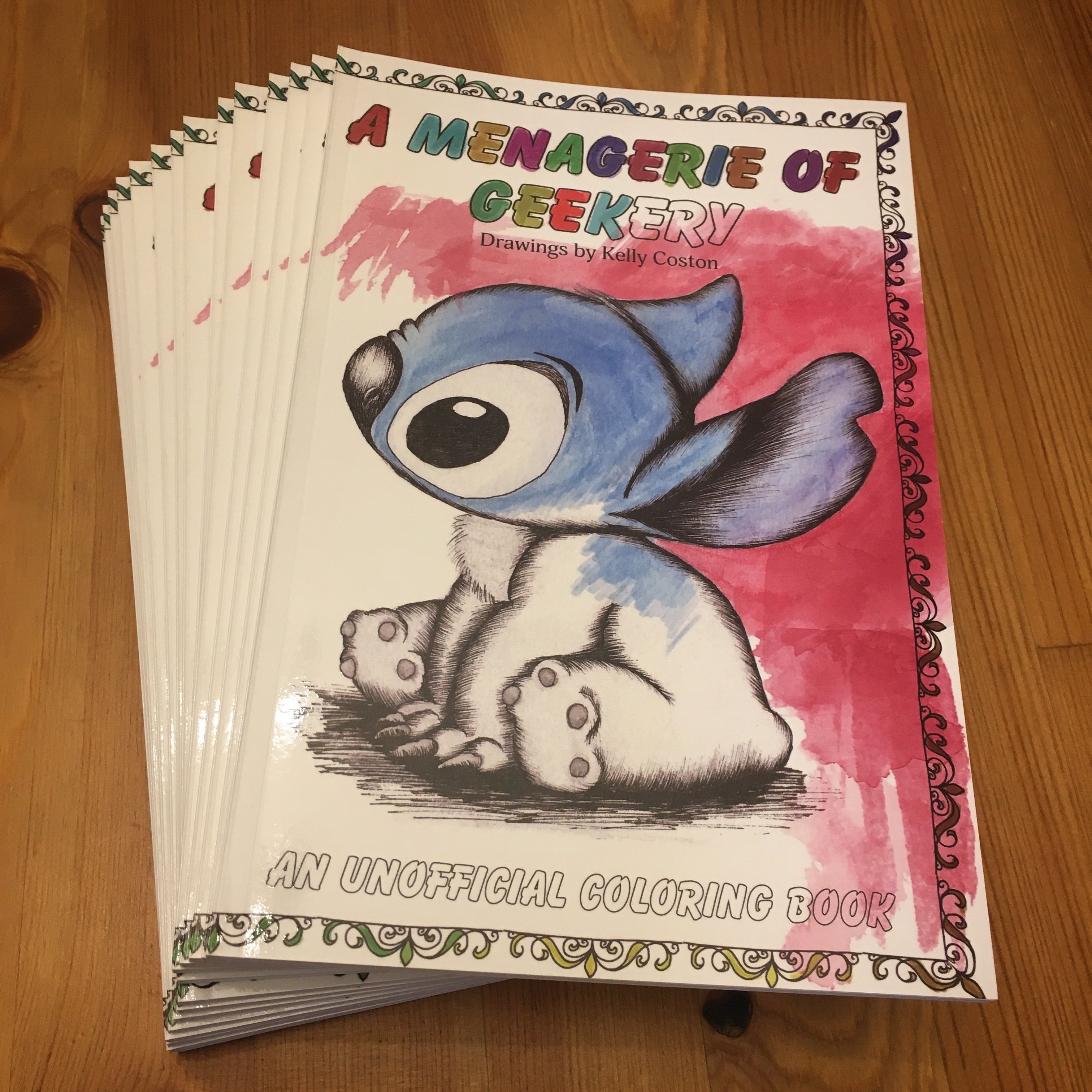 There are no rules with art.
A Menagerie of Geekery is a collection of fun drawings of cute characters that are ready for you to start coloring! Each page includes of a quote from a famous artist designed to encourage and inspire.
Stay in the lines, or don't, use a variety of colors and media, and go nuts. Experiment, draw, color, express yourself, and push your boundaries.
Fun for all ages!
Book measures 6x9"